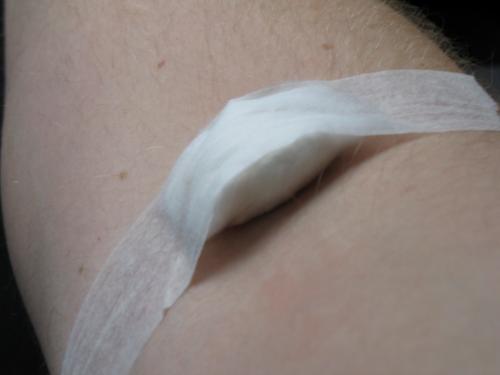 2006-08-16
Finally, time for a visit to the doctor. Told him about my lack of energy and he said that could very well be a result of B12 deficency. Took some blood to do a full screening and set me up with a new appointment in 2 weeks. If I still miss vitamin B12 I'll get a shot.

Unknown to many people I actually have a older sister. Well, half-sister actually. Her birthday is today so I gave her a call. It must have been something like 10 years since the last time we spoke so at first it was kind of weird but that passed quickly. Perhaps we'll meet soon, I think that would be nice.

The whole birthday-party thing is stressing me out. I seriously need some help, so I asked Anne Karen to help me out. She agreed. Thank you!
About this project:
Some people fear the dreaded 30. The three oh. When you are 30 you should be a grown-up; have a job, a partner, a child. Many of us are not. I'm 29 and pushing thirty. I will be 30 on August 18th 2006.

They call it the thirty year crisis. The biologic clock. Time is ticking! Live in denial, celebrate 29 for the second time, go away on your birthday and hope it will just silently pass.

I wanted to do a photo project. I wanted to have something I could look back on and think "ah, those were the days". Perhaps other people could enjoy it as well. So I started this project in May 2006. Approximately 100 days away from my 30th birthday. Will I have a thirty year crisis? Will I find a new partner before then? Perhaps I'll just go away and hide. Come along for the ride, see how I feel.

For the next 100 days I'll be uploading an image and writing about what I do, who I meet and how I feel.