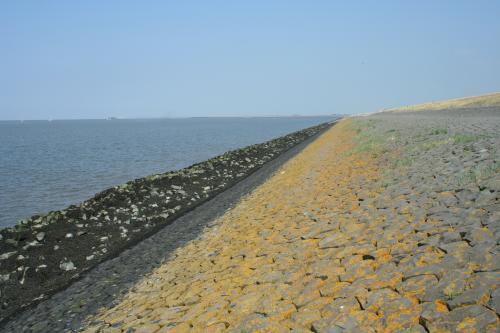 2006-07-24
Spent some time in the lobby doing some research about Amsterdam before we drove of. Found out that we should take a canal tour when we get there.

We had washed some clothes at the hotel so we hang them up for dry in the back of the car so that hopefully the sun could dry them off. Worked like a charm.

On our way to Amsterdam we made two stops. First, a little town called Sneek, where we spent some time relaxing at their nice harbour. Second, we drove over the large (the worlds largest?) dike protecting parts of Netherlands from the sea. It's really huge and quite an impressive engineering feature.

Had dinner in Amsterdam, took a canal boat tour, walked through red light district and had desert at the Hard Rock Cafe, buying some memorabilia as well.

Late at night we took a short drive down to Brüssels in Belgium and checked in at the Scandic hotel near Grand Place.
About this project:
Some people fear the dreaded 30. The three oh. When you are 30 you should be a grown-up; have a job, a partner, a child. Many of us are not. I'm 29 and pushing thirty. I will be 30 on August 18th 2006.

They call it the thirty year crisis. The biologic clock. Time is ticking! Live in denial, celebrate 29 for the second time, go away on your birthday and hope it will just silently pass.

I wanted to do a photo project. I wanted to have something I could look back on and think "ah, those were the days". Perhaps other people could enjoy it as well. So I started this project in May 2006. Approximately 100 days away from my 30th birthday. Will I have a thirty year crisis? Will I find a new partner before then? Perhaps I'll just go away and hide. Come along for the ride, see how I feel.

For the next 100 days I'll be uploading an image and writing about what I do, who I meet and how I feel.