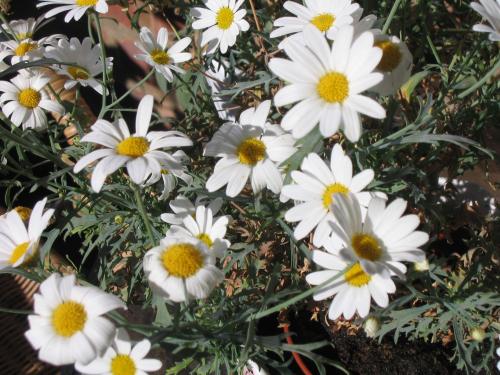 2006-07-13
Stopped by Merete's appartment today to check on her flowers. Not all of them have died yet so hopefully she won't kill me. Even though it has rained the heat really dried up most of the plants. I guess I'll have to come by every day now to nurture them back to life. Not all was bad though, I think most of them will be okay.

Got an email from ticnet today regarding the tickets I bought for Stockholm Jazz Festival. Apparently they haven't received my payment yet. I know IBAN-transfers can take a while but still, it's been like 10 days now. E-mailed them a statement from my back so hopefully they can track down the payment. Booked a hotel today as well so now we're almost set.

My ex-girlfriend asks me all the time: why aren't you dating Anne Karen. We love spending time together and we obviously get along really well, it's just that we're not attracted to eachother. Love moves in mysterious ways.
About this project:
Some people fear the dreaded 30. The three oh. When you are 30 you should be a grown-up; have a job, a partner, a child. Many of us are not. I'm 29 and pushing thirty. I will be 30 on August 18th 2006.

They call it the thirty year crisis. The biologic clock. Time is ticking! Live in denial, celebrate 29 for the second time, go away on your birthday and hope it will just silently pass.

I wanted to do a photo project. I wanted to have something I could look back on and think "ah, those were the days". Perhaps other people could enjoy it as well. So I started this project in May 2006. Approximately 100 days away from my 30th birthday. Will I have a thirty year crisis? Will I find a new partner before then? Perhaps I'll just go away and hide. Come along for the ride, see how I feel.

For the next 100 days I'll be uploading an image and writing about what I do, who I meet and how I feel.